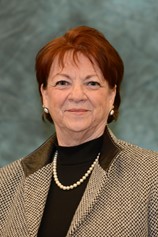 Deb Remington
Member
deb.remington@pcls.net
Committees:
Curriculum
Pupil Personnel
Technology
Ms. Deb Remington was elected to the Board of Education in November 2015. She began her four-year term in January 2016.
Ms. Remington is a 1974 graduate of Lake Erie College and a 40 year resident of Painesville. Both her children are graduates of Thomas W. Harvey High School. She has been employed by Lake Erie College for the past 10 years as their Director of Alumni Relations and Events. Prior to her employment with the College, Ms. Remington served as the Director of Communications for Painesville City Local Schools and the district's educational access channel 30/96 for fifteen years as well as an adjunct faculty member of communications at Lake Erie College.
Ms. Remington assisted with the creation of the Painesville City Local Schools Educational Foundation, served on the Board of Directors of Lake Erie College, is past president of the Painesville Community Improvement Corporation. She now sits on the Painesville Rotary and The Downtown Painesville Organization Boards, is a member of the Women's Leadership Committee of United Way and was recently inducted into the VIP Woman of the Year Circle of the National Association of Professional Women. Ms. Remington is also a member of St. James Episcopal Church where she serves on their Soup to Service committee.